Live updates: Russia's war in Ukraine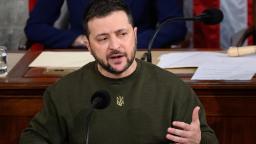 Ukrainian soldiers fighting in the eastern city of Soledar told CNN that the situation was "critical" and the death toll was so high. "Nobody counts the bodies."
The soldier is from the 46th Airborne Division, which led Ukraine's fight to capture Soledar Island. In the midst of massive attacks from Russian troops and Wagner's mercenaries,
CNN did not identify him for security reasons.
The situation is critical. Difficult. We are holding on to the last, "said the soldier.
He describes a dynamic battlefield where buildings change hands every day. and units The increasing number of deaths could not be tracked. "Nobody can tell you how many people have been killed and wounded. because no one knows for sure Not alone," he said. "Not at headquarters, not everywhere. Constantly taking positions and recruiting. Our home today becomes Wagner's tomorrow."
In Soldar no one counts the dead," he added.
The military said on Tuesday night it was unclear how much of the city the Russians had captured. "Nobody can tell for sure who moved where and who owned what. because no one knows for sure There is a large gray area in the city that everyone claims to control. [but] It's just empty advertising."
The Ukrainians had lost many soldiers in Soledar but were strengthening as the fighting for the Mining City continued. We don't even have time to memorize each other's call signs. [when new personnel arrive]"
The soldier said he believed Ukrainian military leaders would eventually abandon fighting for Soledar and questioned why they had not done so. "Everybody understands that this city will be abandoned. Everyone understands this," he said. "I just want to understand what the point is. [in fighting house to house] Yes. Why die if we leave it today or tomorrow?"
Some context: The 46th Airborne Brigade said on Telegram on Tuesday that the situation in Soledar was "very difficult but manageable".
In the speech of the night Ukrainian President Volodymyr Zelensky thanked the brigade soldiers. "For his bravery and determination in protecting Soledar."