LIVE UPDATE: Suspicious Chinese spy balloon flies over US
The suspected Chinese reconnaissance balloon was flying about 60,000 feet above the United States, according to Pentagon spokesman Gen. Pat Ryder.
In that view, that's in the stratosphere. That's about 18,000 feet above where commercial airplanes fly.
Here's how it compares to everything else in the sky: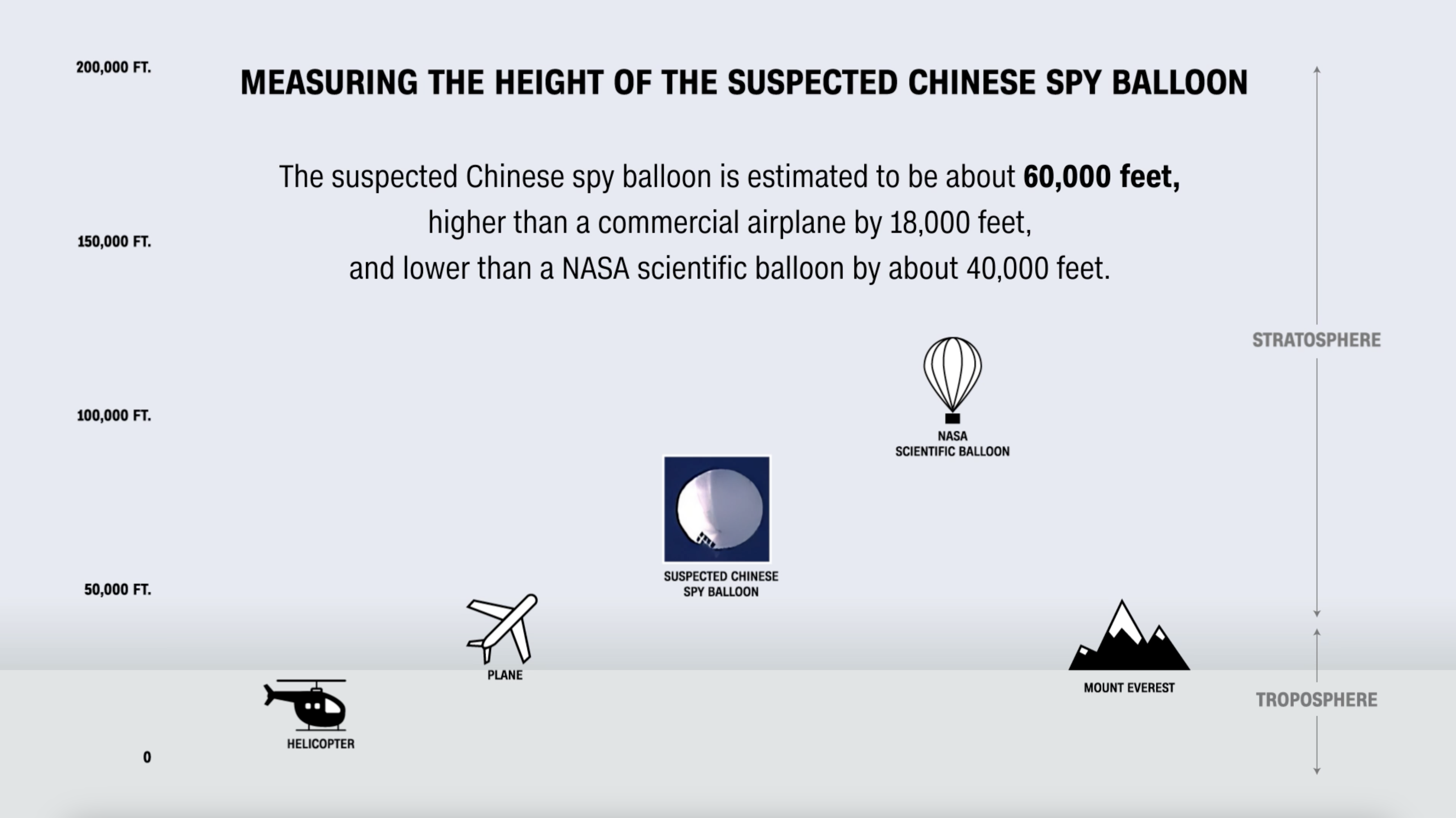 What else do we know about balloons: US Department of Defense A suspicious patrol balloon is known to hover over the northern United States. "Has the ability to maneuver," Ryder said. He did not specify how. but said balloon "Change its direction. which is the reason why we Currently investigating it."
In terms of size, Ryder said the balloon was large enough that officials were concerned about debris potentially hurting people on the ground if the United States shot it down.
"In terms of size I can't go into detail other than saying it's big enough. Once again in reviewing our approach. We recognize that any source of debris whichever has the potential to be important and potentially cause civilian injury or death or significant property damage," Rider said Friday.
Pentagon officials said They expect it to move through the US for the next few days.